Feb 13, 2021
1,851
434
83
Busted: CDC Committed Criminal Fraud Over COVID19 Numbers!​

Government Manipulation Revealed

Written by Patrick Howley
National File
The Centers for Disease Control and Prevention (CDC) stands accused of violating federal law by inflating Coronavirus fatality numbers, according to stunning information obtained by NATIONAL FILE.

​ CDC illegally inflated the COVID fatality number by at least 1,600 percent as the 2020 presidential election played out, according to a study published by the Public Health Initiative of the Institute for Pure and Applied Knowledge. The study, "COVID-19 Data Collection, Comorbidity & Federal Law: A Historical Retrospective," was authored by Henry Ealy, Michael McEvoy, Daniel Chong, John Nowicki , Monica Sava, Sandeep Gupta, David White, James Jordan , Daniel Simon, and Paul Anderson. (READ THE LANDMARK RESEARCH HERE)

The CDC is now legally requiring red-blooded Americans to wear face masks on all public transportation as globalists try to push the concept of "double-masking" on the populace. Since the election, the World Health Organization admits that PCR tests are not totally reliable on the first try and a second test might be needed. This corresponds with CDC's quiet admission that it blended viral and antibody test results for its case numbers and that people can test positive on an antibody test if they have antibodies from a family of viruses that cause the common cold. Hospitals in Florida had so many accuracy complications that Orlando Health had to admit that its 9.4 percent positivity rate got recorded at 98 percent. (READ: The TRUTH About Fauci and Gates And NIH Owning A Stake in the Vaccine).

"The groundbreaking peer-reviewed research…asserts that the CDC willfully violated multiple federal laws including the Information Quality Act, Paperwork Reduction Act, and Administrative Procedures Act at minimum. (Publishing Journal – Institute for Pure and Applied Knowledge / Public Health Policy Initiative) Most notably, the CDC illegally enacted new rules for data collection and reporting exclusively for COVID-19 that resulted in a 1,600% inflation of current COVID-19 fatality totals," the watchdog group All Concerned Citizens declared in a statement provided to NATIONAL FILE, referring to the Institute for Pure and Applied Knowledge study.

"The research demonstrates that the CDC failed to apply for mandatory federal oversight and failed to open a mandatory period for public scientific comment in both instances as is required by federal law before enacting new rules for data collection and reporting. The CDC is required to be in full compliance with all federal laws even during emergency situations. The research asserts that CDC willfully compromised the accuracy and integrity of all COVID-19 case and fatality data from the onset of this crisis in order to fraudulently inflate case and fatality data," stated All Concerned Citizens.

NATIONAL FILE reported: National Institutes of Health (NIH) own a financial stake in the Bill Gates-funded Moderna Coronavirus vaccine, raising big questions about the supposed impartiality of the federal government's policy decisions during the Coronavirus outbreak. NIAID director Dr. Anthony Fauci, a financial ally of Bill Gates whose institute is part of NIH, has been critical of Hydroxychloroquine and the FBI even raided a health spa serving intravenous vitamin C, which are competitors to a vaccine. (RELATED: Eight NIH Coronavirus Panel Experts Disclose Financial Relationships With Price-Hiking Drugmaker Gilead).

"We do have some particular stake in the intellectual property" for the Moderna vaccine stated Francis Collins, the director of NIH, in a revelatory recent Economic Club panel discussion. "One of the vaccines– the one that's furthest along– what started, actually, at the federal government in our own Vaccine Research Center at NIH– then worked with a biotechnology company called Moderna to get to where we are now, with very impressive Phase I results and getting ready to go into a large-scale trial as early as July. That one, of course, we do have some particular stake in the intellectual property. Others, though, come from companies who've invested their efforts into getting them to the point where they might now be ready for a trial," Collins stated.

Newly published documents from Public Citizen have massive implications. Public Citizen states:

"The U.S. government may jointly own a potential coronavirus vaccine. The National Institutes of Health (NIH) has played a critical role in coronavirus research for years. Building off this work, federal scientists have helped design and test mRNA-1273—a vaccine candidate developed in partnership with Moderna.[2] The federal government has filed multiple patents covering mRNA-1273. In this report, we describe two patent applications that list federal scientists as co-inventors.[3] If the government successfully pursued its patent filings, the resulting patents would likely confer significant rights. We also review recently disclosed contracts between NIH and Moderna. The agreements suggest that NIH has not transferred its rights, but instead maintains a joint stake."


Journalist Patrick Howley exposes the Coronavirus "Contact Tracing" program in the first-ever episode of NATIONAL FILE TV. Dr. Anthony Fauci funded the Coronavirus bat research at the Wuhan Institute of Virology, believed to be the source of the outbreak, then the Political Class tried to suppress treatment as Fauci's friend and associate Bill Gates prepared mass vaccinations and the economy got battered. And the whole episode was written out, planned, in advance.

Here is the remarkable true story:

Why did the Bill and Melinda Gates Foundation fund research at MIT on how to implant people's vaccination history under their skin? Why did Fauci meet with Bill Gates' father, George Soros, and other globalist heavyweights all the way back in 2001? Why did the Stephen King-created television series The Dead Zone predict the Coronavirus outbreak — and a Chloroquine cure for it — back in 2003?

Why did Dr. Anthony Fauci's NIAID fund the Coronavirus bat research at the Wuhan Institute of Virology, which President Trump and Secretary of State Pompeo and others have identified as the source of the worldwide outbreak?
​
HERE'S THE REAL STORY OF CONTACT TRACING​
Some Republicans are voicing concern after Texas state health officials granted a $295 million Coronavirus Contact Tracing deal to MTX Group, a firm run by a man named Das Nobel, which faces criticism for previous work it did for the state of Kentucky. It turns out the firm is a partner of Google, NATIONAL FILE has learned. MTX Group got the contract without conservative Republican Lieutenant Governor Dan Patrick being "in the loop" to the decision process, and Patrick is just one of numerous policymakers questioning the company's deal with the state, which authorizes MTX to serve as virus investigators charting people's contacts and relationships. MTX has also partnered during the Coronavirus outbreak with New York State and built Contact Tracing technology employed in Georgia. So what's really going on here? It turns out MTX is bigtime partners with Google:​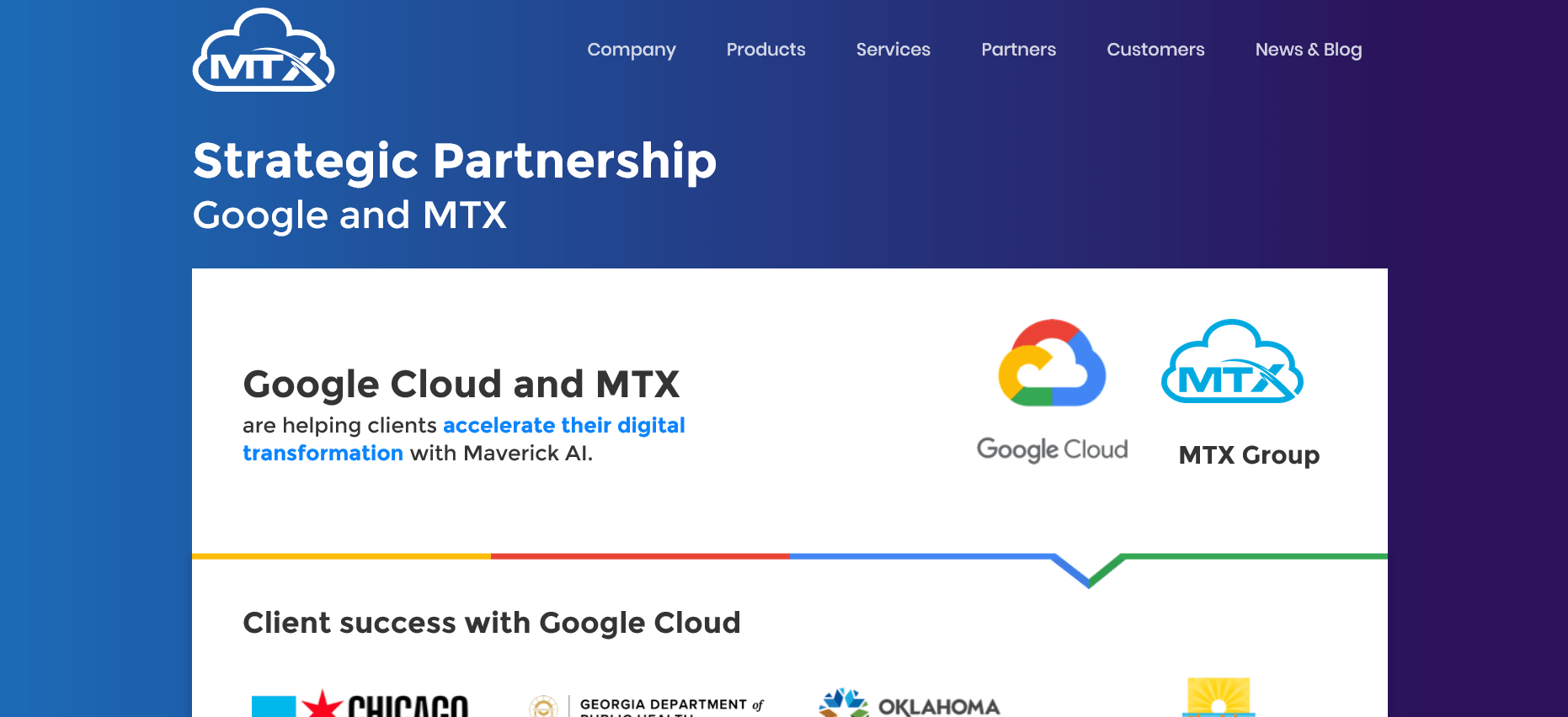 I reported: Department of Health and Human Services (HHS) and Centers For Disease Control and Prevention (CDC) policy confirms that "Contact Tracing" data may be sent to the World Health Organization (WHO) and to law enforcement authorities "to place someone under quarantine or isolation." The Contact Tracing records, stored at the CDC and elsewhere, can also be sent to the Department of Justice, State Department, Department of Homeland Security, congressional offices, and to various medical and legal departments and contractors. Democrats are currently seeking $100 billion in a bill that would authorize grants to conduct contact tracing at people's homes. Meanwhile, Americans are fearing the political implications of contact tracing, considering that Chelsea Clinton is on the board of trustees of one official contact tracing group that has accepted large sums of money from Bill Gates and George Soros organizations.​
HHS records show a System of Records Notice (SORN 09-20-0171) in the Federal Register marking the creation of the record system called "Quarantine- and Traveler-Related Activities, Including Records for Contact Tracing Investigation and Notification…" The records pertain to "Individuals subject to quarantine or isolation orders, ill travelers (i.e., passengers and crew), contacts of ill travelers, and/or individuals exposed or suspected of being exposed to serious communicable diseases." The records include: "Passenger and crew manifests from conveyances carrying individuals subject to 42 CFR parts 70 and 71, case reports, illness response forms, medical assessments, medical records (including but not limited to clinical, hospital and laboratory data and data from other relevant tests), name, address, date of birth, and related information and documents collected for the purpose of carrying out agency responsibilities under sections 311 and 361-368 of the Public Health Services Act." The records are being stored at: "Division of Global Migration and Quarantine, National Center for the Preparedness, Detection, and Control of Infectious Disease (NCPDCID), Coordinating Center for Infectious Diseases (CCID), Centers for Disease Control and Prevention, 1600 Clifton Road, NE., Building 16; MS E03, Atlanta, GA 30333. Records may occasionally be stored at Quarantine Stations located at key ports of entry and at contractor sites."
agreements.


SOROS, GATES, AND CLINTONS
Partners in Health was recently selected by Massachusetts governor Charlie Baker to conduct Coronavirus "contact tracing," a process that involves teams of investigators finding out who infected people have come into contact with. The group is already "training and deploying hundreds of contact tracers." Some citizens fear the potential for mass surveillance posed by contact tracing, especially in light of a Democrat-introduced bill in Congress to authorize contact tracing "at individuals' residences." Partners In Health's involvement will not assuage many fears, considering the group has received funding from George Soros and Bill Gates organizations and counts Chelsea Clinton on its board of trustees.​
Partners in Health lists George Soros' Open Society Foundations as an official partner, along with the Bill and Melinda Gates Foundation. Partners In Health lists Open Society Foundations on its 2015 annual report as a supporter to the tune of $1 million or above, along with the Gates Foundation. Chelsea Clinton serves on Partners in Health's Board of Trustees, according to its 2019 annual report.

Partners in Health co-founder Paul Farmer's achievement.org bio notes: "Farmer's work attracted the support of philanthropists, including George Soros and Bill and Melinda Gates. In 2002, PIH received a $13 million grant from the Global Fund for improvements in the Cange complex. In 2005 the William J. Clinton Foundation funded a Partners in Health AIDS program in Rwanda." Farmer and Chelsea Clinton did a Clinton Foundation podcast together in 2019.

In response to a 2007 tuberculosis outbreak in Africa, NBC News reported: "Soros' Open Society Institute announced a $3 million grant to the non-profit organization Partners in Health and Brigham and Women's Hospital in Boston. The donation will be used to design a model project of community-based XDR-TB treatment in Lesotho. Once treatment guidelines are developed, experts hope the program will be adopted in other poor countries."

Soros personally announced the grant and said he hoped it would spark a larger project. For this initiative, Partners In Health was cited by name in the propaganda book The Philanthropy of George Soros: Building Open Societies.
In 2011, International Women's Health Coalition noted, "YP Foundation Founder to Join Paul Farmer, George Soros, at IWHC Gala." Farmer was honored at the gala, which Guest of a Guest noted had David Rockefeller in attendance.

The impetus for this coalition began with a meeting two weeks ago, convened by Farmer's co-founder at Partners in Health, Jim Kim, who is now president of the World Bank. Attendees included Director-General Margaret Chan of the World Health Organization, Tom Frieden, Director of the Centers for Disease Control and Francis Collins, Director of the National Institute for Health. Dismayed by the global response – Kim told the group that the outbreak already ranks among the worst health crises in world history — Kim tabbed Farmer as the World Bank's special Ebola advisor and also enlisted another attendee at the meeting, Raj Panjabi, who runs Last Mile Health in Liberia. (Full disclosure: Panjabi was mentored at last year's Forbes 400 Summit on Philanthropy and I now chair the advisory board for Last Mile Health, which hires, trains and manages front-line health care workers in remote villages.)

George Soros' Open Society Foundations quickly provided $4 million to fund this project. "The coalition got us a proposal the next day, they answered all our questions the day after, and we got them the funds they needed before the week was out," says Chris Stone, the organization's president. The project was appealing to Soros' team because it features a local group familiar with the turf, an entrepreneurial mentality and the ability to scale."

Listed requirements include: "Ability to understand the concepts of institutional and structural racism and bias and their impact on underserved and underrepresented communities" and "Have a demonstrated commitment to supporting communities who have experienced systemic oppression and bias (e.g. people of color, LGBTQ people, immigrants, justice involved persons, etc.)"

Rep. Rush introduced HR 6666, "COVID-19 Testing, Reaching, and Contacting Everyone (TRACE) Act" on May 1, 2020 and it has been referred to the House Committee on Energy and Commerce. The bill has 45 co-sponsors. According to the text of the bill: "To authorize the Secretary of Health and Human Services to award grants to eligible entities to conduct diagnostic testing for COVID-19, and related activities such as contact tracing, through mobile health units and, as necessary, at individuals' residences, and for other purposes."

People are concerned that the government might be angling to use contact tracing to remove people from their homes and place them in quarantine, after a Ventura County, California health official suggested doing just that (and later walked it back, though it's unclear what his proposed policy actually is at this time).

Former Democrat president Bill Clinton extensively discussed contact tracing recently in video interviews with Democrat leaders including governors Andrew Cuomo and Gavin Newsom:
Last edited: