Mar 1, 2021
5,877
4,967
113
just spit balling here, but 2 theories.
as to the LONG pinkish clots being pulled from cadavers:
1. the abrasion caused by the spikes of the virons, and the new adjutant graphine, both with razor like qualities cause the vascular wall to be abraded millions of times each day as they circulate. Turning the inside of vasculature into cheese grater time. This then layers down lipids (fats), as this is the bodies means of defending against inflamation of all kinds. As more bleeding occurs the layer grow more and more, until they do in a few months what would have normally taken a lifetimes worth of damage.
One article said it was spike proteins, which made sense to me because proteins form fibrogens which are more whiteish, don't look like long blood clots.
Oddly, both are being pulled out...some are 3 feet long...amazing.
2. something else was added, still unknown, but quite possible now, and on this second theory, I wish I did not even have to mention it, but it is also a possibility.
the thing bothering me, is the folks pulling these clots out never got them anaylized, to my knowledge.
What's up with that?
Also, the clot that came out of my brother was several inches long, but not white/pinkish,
so I'm unsure as to why some are white and some deep red, like normal blood clots.
It ia all very puzzling.
the remark of steiner, to lobotomize people chemically....allows us to see where they want to go...some of them. It does not seem to me that they would announce this, when ready to deploy, but that they would have a method non the less.
Some beleive this is floride, since it diminishes the pineal gland, thought to affect the soul rhelm,
but, something tells me there is more to it than just this. Something that would effect only the masses.
Not the elites.
Scientists have discovered a new form of biological reproduction -- and created self-replicating living robots. Made from frog cells, these computer-designed organisms gather single cells inside a Pac-Man-shaped 'mouth' -- and release Xenobot 'babies' that look and move like themselves. Then the...
pics here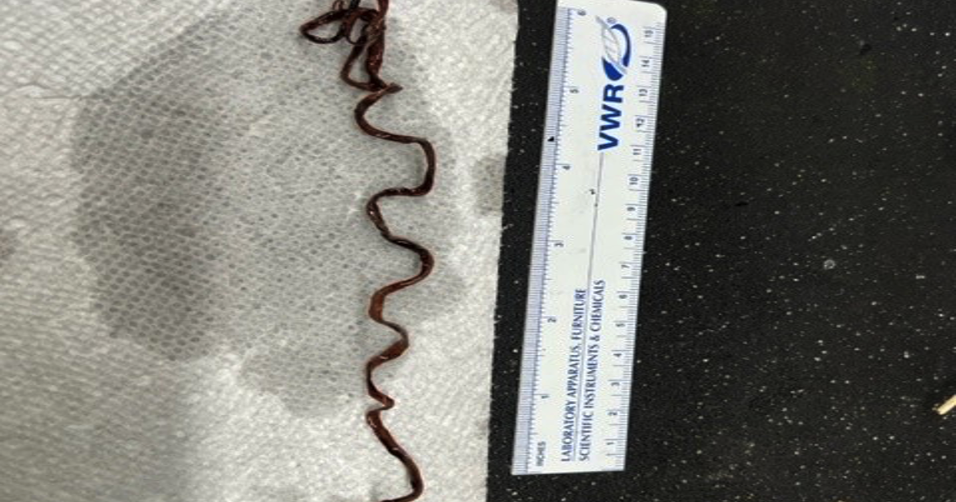 BOISE, ID –Dr. Ryan Cole a Mayo-trained board-certified pathologist and owner of the largest independent diagnostics laboratory in Idaho, is finding an alarming number of large blood clots that have
www.thedesertreview.com
Last edited: