Has anyone seen this video on Conservative Tree House of a possible staging of the Capitol shooting? No blood splatter, LEO's and medics not having the basic skills of rendering aid and no copious amounts of blood or blood splatter. I'm a former trauma nurse from a Detroit Emergency Dept and I've never seen anything with such a poor response. We had
drills and training exercises that had paid participants simulating various injuries and situations. This looks like that to me. The difference is we used real healthcare professionals and real LEO's. I've never seen this posted anywhere else.
From the producer: "The simulated riots in DC was a powder-keg long in the making. The evidence for pre-planning and setting up a situation for disaster is overwhelming. In this episode, we're going to show you how a little stage direction and fake blood became an instrumental role in furthering...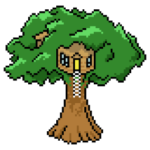 theconservativetreehouse.com