Feb 13, 2021
2,043
452
83
The Pirbright Institute (UK) has been awarded 11 U.S. Patents, including Coronavirus U.S. Pat. No. 10,130,701 B2 THE 65 PAGES PDF FILES ON THE PATENT ON CORONAVIRUS INFO GO THERE THE LINK ------- https://www.fbcoverup.com/docs/libr...st-and-Gates-Foundation-USPTO-Nov-20-2018.pdf
Pirbright Institute is controlled by the Queen's Golden Share
Pirbright's controllers track back to British SERCO & Sir Geoffrey E. Pattie, Chairman Marconi and the British Intellectual Property Institute
​
​
THE CORONAVIRUS IS TRACED TO THE BRITISH CROWN

Fig. 10—The Coronavirus is not Chinese in origin. It is a man-made British-US Pilgrims Society bioweapon invented by Wellcome Fund, Wellcome Trust, Bill Gates, DARPA, UN, WHO and EU, among others, in Pirbright, Woking, Surrey UK by The Pirbright Institute holds U.S. Patent No. 10,130,701. This proof comes from their own hand.
Neither Pirbright nor the U.S. Patent Office disclosed their conflicts of interest in the issuance of this Coronavirus patent.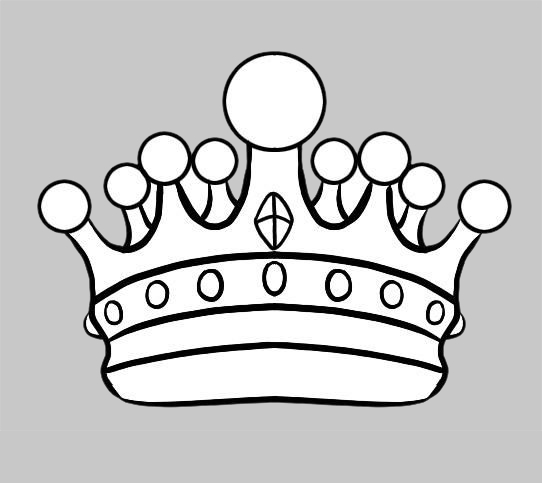 On the British side, everything about this Coronavirus tracks back to the Crown, the eugenics-loving Pilgrims Society, Crown Agents and her corrupt Privy Council courtiers (British Pilgrims Society suck ups).
On the American side it illustrates the seditious nature of activity at the U.S. Patent Office, the Senior Executive Service (SES), Crown Agents, OPIC, USAID, a corrupt DoJ, Chief Justice John Roberts, FBI, C.I.A. and NSA (American Pilgrims Society suck ups).

The Pilgrims Society plays God.
Outrageously, British SERCO—today runs the U.S. Patent Office (proof below), U.S. FEMA Region 04, and Zone 02, websites for U.S. Obamacare, OPM, GSA and U.S. Navy SPAWAR, Virginia, New York, 63 U.S. city air traffic controllers, and more
SERCO used its control of the U.S. Patent Office to issue its British bio company a patent on the Coronavirus in record time—that's pure fraud . No question it is a British bioweapon developed by Wellcome Trust, DARPA, Dustin Moskowitz (Yes, Facebook), World Health Organization, WHO, EU, and Bill Gates


The Pirbright Institute, Corporate Report, pp.6,7, cols.3
.
Fig. 1—The Queen's company The Pirbright Institute holds U.S. Patent No. 10,130,701 on CORONAVIRUS. Pirbright tracks back to SERCO Group Plc and QinetiQ Group Plc, which both have contracts with the U.S. Patent Office. Outrageously, SERCO essentially runs the U.S. Patent Office (under the Commerce Department) patent application process! This "inequitable conduct" in patent legal terms is fraud and invalidates the claim while the world fights this British-American Pilgrims Society-inspired emerging pandemic, in our opinion. See THE PIRBRIGHT INSTITUTE, Co. No. 00559784. (Jan. 07, 1956). Certificate of Incorporation and related records. Companies House (UK).

Queen Elizabeth II is the long-time Patron of the British-American Pilgrims Society (1902-present). Sir Henry Solomon Wellcome pharma-propagandist-spy was a Pilgrims secret founding member along with Winston Churchill, propagandist John Buchan & the Daily Telegraph and Daily Mail's Lords Burnham and Northcliffe. See The Pilgrims Society of Great Britain, United States, Profile Books, London (2002,2003) (Jan. 2002, p.1: "As Patron of the Pilgrims it has given me great pleasure to support the unique contribution which the Society has made to Anglo-American relations over the years."). pilgrims society controls the press.

Pirbright Funders:
Wellcome trust Pilgrims Society founder member (1902)
Pirbright Trustees:
Chair, Professor John Stephenson
AMERICAN AND BRITISH PATENT OFFICES ARE FULLY COORDINATED THEFT & WEAPONIZATION FACTORIES FOR THE PILGRIMS SOCIETY—THE TECHNOLOGY SOURCE FOR CONTINUOUS WAR: SERCO has controlled the U.S. Patent Office processes since 2006 to the present. That's right, a BRITISH company controls AMERICA'S Patent Office where America's best and brightest are fooled into thinking it is a fair process. In fact, as we shall prove below, British and American Pilgrims Society media, intelligence and banking are weaponizing everything they touch . The Weaponization of Social Media Should Concern Us All. Americans for Innovation.

Reader Notice:
Evidence is flooding in on Coronavirus and The Pirbright Institute. I decided to GIVE INFO ON IT .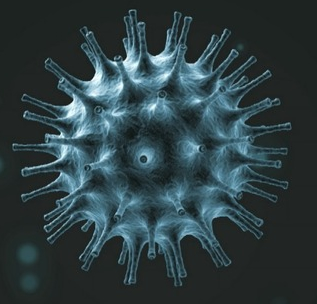 (Jan. 30, 2020)—The Coronavirus outbreak was just declared a health emergency by the World Health Organization (WHO). Tellingly, WHO is one of the Coronavirus creators, as we will show below.The Coronavirus was invented by The Pirbright Institute at posh, well-appointed laboratories located in Woking, Surrey, England just outside London's M25 outer belt.
Last edited: