Jan 8, 2021
1,927
1,915
113
Here we go, another psyop to blame white trump supporters or anti Vaxxers or whatever bs.
Buffalo, Minnesota – Five people are reported in critical condition after a shooting and explosion at an urgent care clinic in Minnesota.
The
Star Tribune
reported that a suspected gunman opened fire at the Allina Health Clinic on Crossroads Campus Drive in Wright County late Tuesday morning.
Multiple victims reported in incident at the Allina Health clinic in Buffalo, Minnesota. Reports of an active shooter. One witness tells me she also heard multiple bombs go off. Local parents say nearby schools are on lockdown.

Samantha Sheets

pic.twitter.com/JUXnUK0NgA

— Molly Robinson (@Molls_Robinson)

February 9, 2021
Thirty minutes after the shooting, four homemade bombs then reportedly detonated. It is not yet known whether the explosion occurred inside or outside the clinic.
Our sources also tell us that a bomb threat is currently being investigated at a Super 8 motel, located nearby.
A male suspect has been taken into custody and he has not yet been identified.
Law enforcement responded to the report of shots fired at the clinic at approximately 10:55 a.m.
During the investigation, an improvised explosive device reportedly detonated at the clinic.
#BREAKING

from a member of our

@FOX9

News team. One law enforcement source describing scene to me as a "disaster." Gunfire, bombs, multiple victims. Been told metro area agencies en route to assist.

https://t.co/ZZWHI8Zir3

— Paul Blume (@PaulBlume_FOX9)

February 9, 2021
While early, the details are similar to a style used by Atlanta Bomber Eric Rudolph that would set explosives off along with secondary devices that were thought to be aimed at responding officers.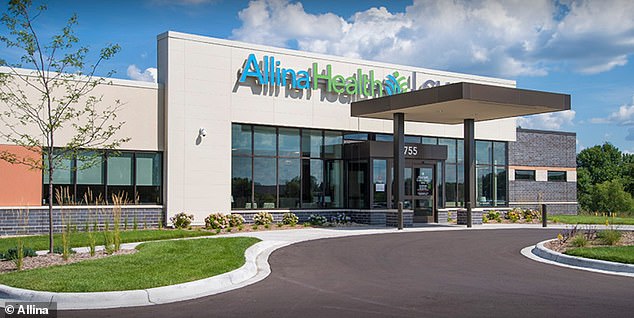 UPDATE: The shooter who opened fire inside a Minnesota health clinic Tuesday was "no stranger" to law enforcement — and had been disgruntled

www.lawofficer.com
Law Officer​
Law Officer is the only major law enforcement publication and website owned and operated by law enforcement. This unique facet makes Law Officer much more than just a publishing company but is a true advocate for the profession.