Feb 13, 2021
1,903
438
83
How and Why to Start a Delaware Company from Anywhere in the World ====================================== RESTART THE TIME OF THE VIDEO AT 00.00 TIME ​
The Tiny Building Where 285,000 USA Businesses registed for tax haven are in Based In Delaware​
--------
Over a million businesses registed in delaware —more than 50 percent of publicly traded companies in the U.S. and more than 60 percent of Fortune 500 companies—are incorporated in Delaware. But with a population of only 941,600 (as of October 2015), why do so many big companies, from Bank of America to Google to Coca-Cola, incorporate in Delaware?
Delaware's courts, tax system, laws, and policies have made it an attractive state for businesses to incorporate in since at least the early 1900s ( Why they choose delaware [PDF] ). Speaking to The New York Times, David Brunori, a George Washington University Law School professor and tax expert, explained that "Delaware is an outlier in the way it does business … what it offers is an opportunity to game the system and do it legally."
First, the Delaware Court of Chancery Established in 1792 allows companies to resolve disputes quickly with a judge rather than a jury. Judges for the Court of Chancery specialize in corporate law, draw on hundreds of years of legal precedent, and hear only business-related cases.
Second, Delaware's tax system gives businesses several ways to legally minimize their tax bills. Companies that are incorporated in Delaware but do business in other states don't have to pay state corporate income tax to Delaware. Some groups accuse Delaware of being a tax haven because the "Delaware loophole" allows companies to declare certain types of revenue in Delaware rather than in the state where the business actually occurred. Delaware also doesn't tax profits on royalty payments, trademarks, or copyrights.
Third, Delaware's laws and policies make it easy for businesses to incorporate, avoid liability, and retain privacy. Delaware's Department of State makes it convenient for businesses to fill out incorporation paperwork, which can be done in under an hour. Because they don't have to give much personal identifying information, company officers who incorporate or set up business accounts in Delaware can also maintain privacy, ensure anonymity, and avoid personal liability.
Because Delaware has had a reputation for being friendly to businesses for such a long time, it makes sense logistically for businesses to incorporate in the state. Most corporate attorneys know Delaware's business laws, and many IPO-minded investment banks prefer to work with companies that are incorporated in Delaware.
Not everyone loves Delaware's stance on business, though. Because of its relatively lax regulations, the state attracts illegal businesses that can easily establish shell companies and launder money. Delaware requires very little documentation and identification information to set up a shell company, so it can be even easier to set up a business there than in an international tax haven like the Cayman Islands. Additionally, other states collect less tax revenue because so many businesses choose to incorporate in Delaware rather than nearby states such as Pennsylvania and New York. Article link https://www.mentalfloss.com/article/76951/why-are-so-many-us-companies-incorporated-delaware
---
'' JOE BIDEN LIVE IN DELAWARE SECRET TAX HAVEN ''​
Greenville, Delaware​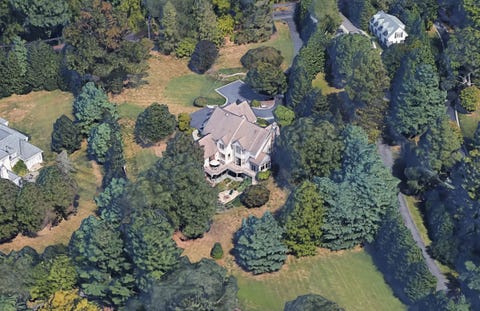 Joe and Jill Biden's main residence in Greenville, Delaware, an upscale suburb of Wilmington.

In 1996, Biden purchased four acres of secluded, lakefront land in the upscale suburb of Wilmington, Delaware, and built this 6,850-square-foot home. According to Zillow, the lot was purchased back then for $350,000 and the property is now estimated to be worth more than $1 million, though a real estate expert put that figure closer to $2 million. During his vice presidency, he rented out a cottage on the property to the Secret Service for $2,200 a month. When his son Beau was battling brain cancer, Biden considered selling the house to help pay for treatments but was discouraged from doing so by PRESIDENT BARACK OBAMA , who offered to lend him the money instead.
Rehoboth Beach, Delaware​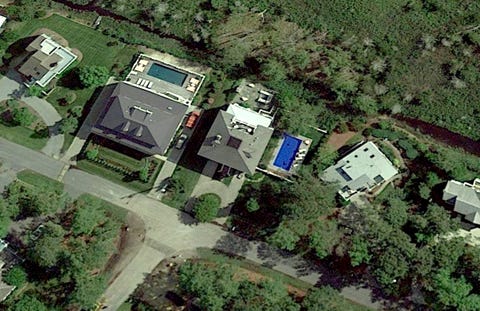 Joe and Jill Biden bought their Delaware beach house in the summer of 2017 in Rehoboth Beach.

In the summer of 2017, the Bidens bought a house on the Delaware Shore for $2.7 million. Overlooking Cape Henlopen State Park and just a couple blocks from the beach, the three-story home has six bedrooms, expansive porches, views of the Atlantic Ocean, and a backyard built for entertaining, with an outdoor kitchen, BBQ, and fireplace. "Throughout our careers, Jill and I have dreamed of being able to buy a place at the beach at home where we can bring the whole family. We feel very lucky that we're now able to make that happen and are looking forward to spending time with our family in the place that matters most to us in the world," he said in a statement.
---
McLean, Virginia​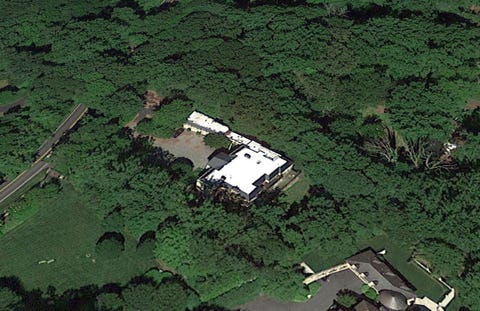 The Bidens rented this sprawling home in McLean, Viriginia, the tony neighborhood near Washington D.C.

Upon moving out of the vice presidential residence at the Naval Observatory at the end of his term in 2017, the Bidens began renting a house in McLean, Virginia, the upscale suburb outside D.C. that counts a who's who of senators, Supreme Court justices, and diplomats among its residents. (It's also where Jackie Kennedy grew up.) This Georgian-style house, which they rented from venture capitalist Mark Ein (Zillow estimates that it costs $20,000 a month), used to be the home of Alexander Haig, who was the Secretary of State during the Reagan administration and the White House chief of staff to Presidents Nixon and Ford. Sprawled out over 12,000 square feet, the five-bedroom mansion has a gym, sauna, floor-to-ceiling windows, and a driveway big enough for 20 cars. (It was reported last February that the Bidens are no longer renting this mansion.)
---
Former home: Greenville, Delaware​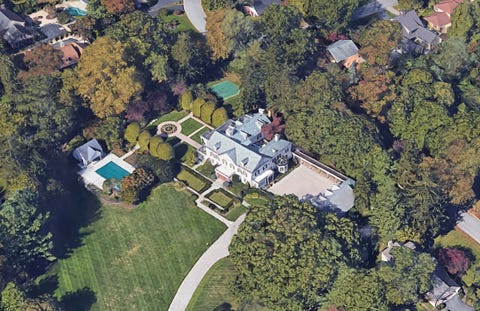 Joe Biden's first foray into luxury real estate was this former DuPont mansion in Delaware, which he bought in the 1974.
In 1974, as a young senator and recent widower (his first wife Neilia and their baby daughter Naomi had died in a car accident in 1972), Biden purchased this former DuPont mansion in tony Greenville for $185,000. He nicknamed the 10,000-square-foot house 'The Station,' and it became the campaign headquarters for his first presidential run in 1988. In 1996, Biden sold the house for $1.2 Million ARTICLE WRITTEN LINK
https://www.townandcountrymag.com/leisure/real-estate/a33809100/joe-biden-real-estate-homes/
Questions? Call: (302) 288-0670
8 The Green, Ste A Dover, DE 19901 © A Registered Agent, Inc 2000 – 2021. https://www.delawareregisteredagent.com
Last edited: