Dec 2, 2019
6,061
10,404
113
Important — Forensic Data has not been fully released by Cyber Ninjas.

Wendy Rogers confirms this is only a partial report.
This report details the recount results but not the forensic examination of the ballots. Until we hear the full report tomorrow, we won't know what Cyber Ninjas found.
KEY RESULT — More than 55,000 potentially illegal ballots.
Raw Forensic Data — Read everything at this link
The number of illegal ballots found in Maricopa County (more than 55,000) is over 4 times the current amount separating President Trump and Joe Biden in Arizona.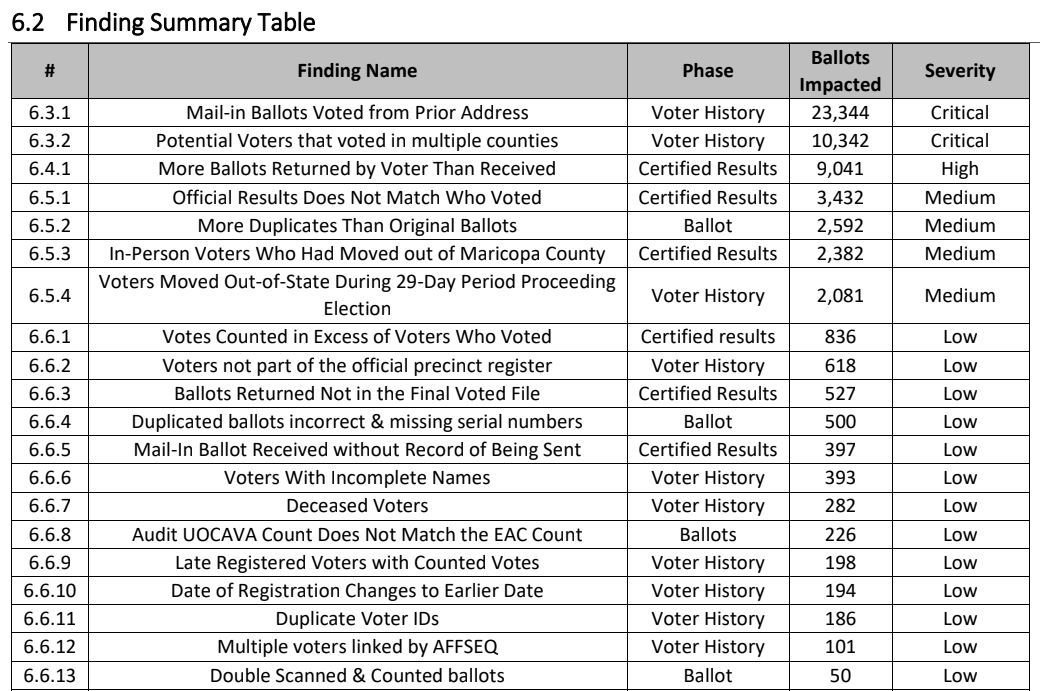 Raw Forensic Data — Read everything at this link