MyPillow CEO Mike Lindell, before even getting off the ground with his new social media platform "Vocl," is facing a legal threat.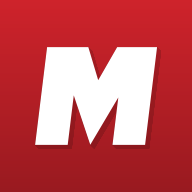 www.mediaite.com
Mike is under threat by "cancel culture," already, before vocl.com is even launched! Mike has made many, powerful enemies, who want to cancel him. This is a "first salvo" -- a "test," if you will to see how he responds. Mike must NOT concede (and I don't expect he will).
NEVER GIVE UP! NEVER SURRENDER! Never bend the knee! "REVEAL THE STEAL" and support Mike's effort to ensure FREE SPEECH @vocl.com (launching soon)!