Dec 2, 2019
7,608
12,442
113
Rush Limbaugh is the G.O.A.T. when it comes to radio hosts, and if you don't believe that … just read his death certificate.
According to the document, obtained by TMZ, the conservative firebrand host's occupation is right there in black and white — "GREATEST RADIO HOST OF ALL TIME." That's some pretty high praise.
It's high praise for Rush that many, including his pal Donald Trump, would agree with — but of course, there's probably those who'd strongly disagree.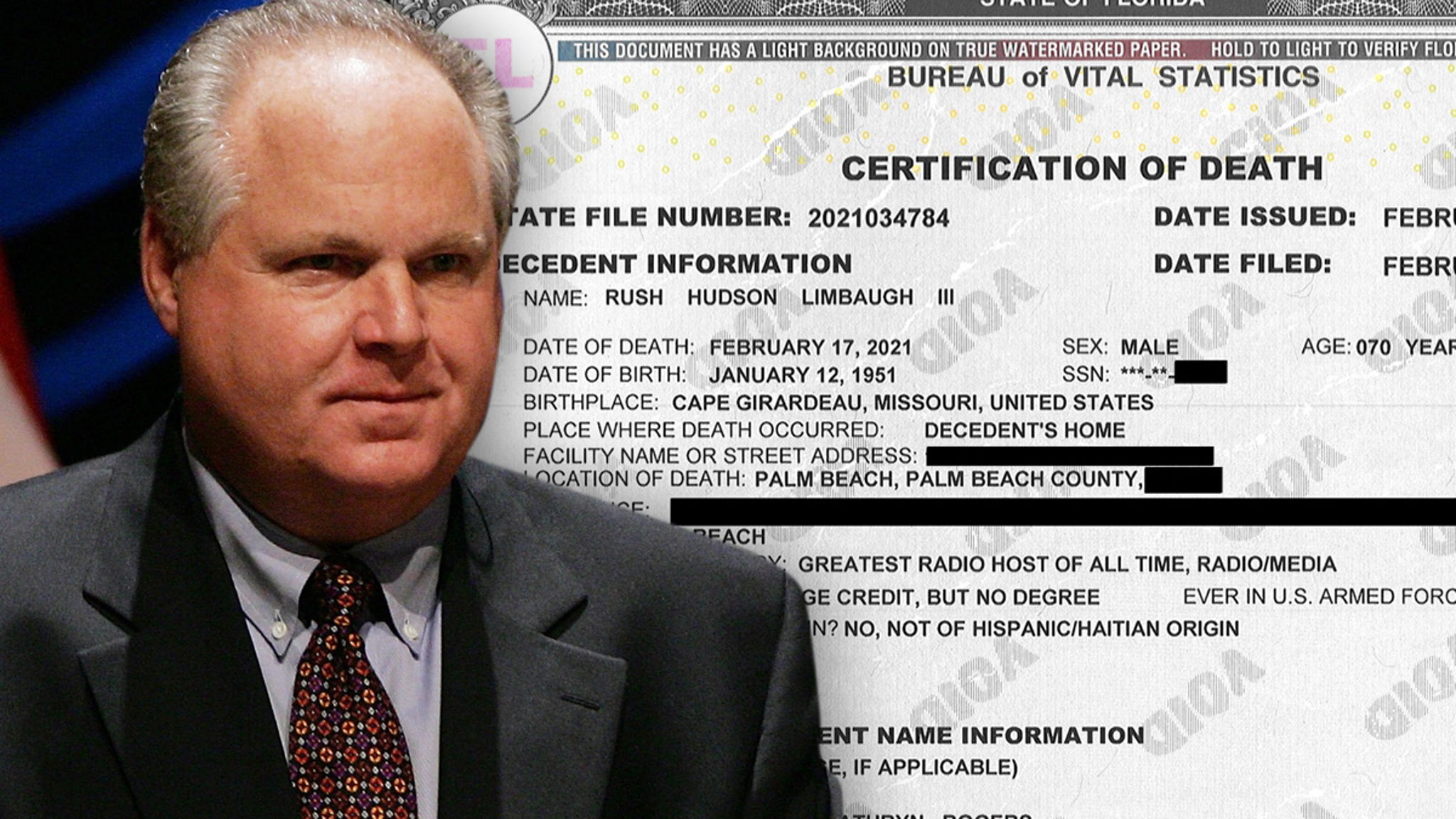 Rush Limbaugh's death certificate remembers him as the "greatest radio host of all time."
www.tmz.com