Dec 2, 2019
9,765
14,598
113
The San Francisco Giants manager and several coaches and team members took a knee during the national anthem before their first exhibition game in the Bay Area on Monday night.
Manager Gabe Kapler and members of the coaching staff joined players Mike Yastrzemski, Austin Slater, and Jaylin Davis and coaches Antoan Richardson and Justin Viele in taking a knee, according to NBC Bay Area. Shortstop Brandon Crawford stood between Richardson and Davis, who are both Black, and placed his hands on their shoulders in an apparent sign of support.
Asked if he and other Giants would continue kneeling, Kapler said, "We're going to have 60 chances during the regular season to make the same decision that we made today, to either stand or kneel or do something different."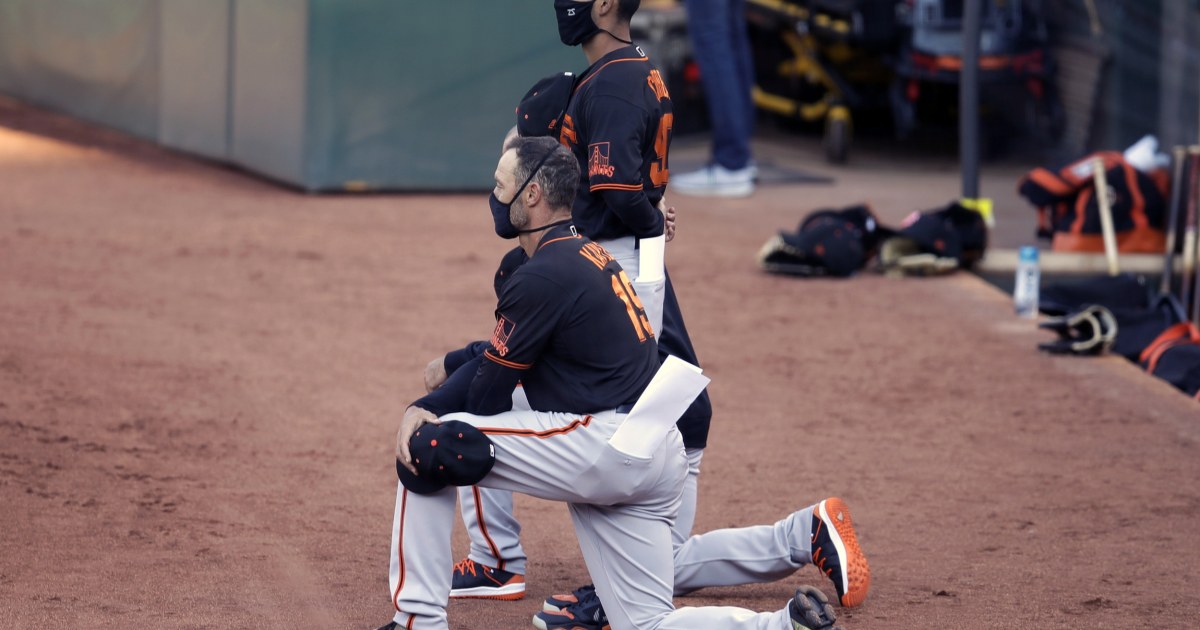 "Supporting human rights is not political," MLB responded on Twitter to one unhappy fan, and, to another, the league said the national anthem "has never been about the military or the flag."
www.nbcnews.com