Sep 12, 2021
1,141
439
83
Who is China's greatest enemy? America, right? Nope. Close but not quite.
We must try to
understand the world from China's perspective. Not America's . . . . . CHINA'S.
As a quick intro, I encourage you to read this post titled "
WILL CHINA ATTACK TAIWAN
. "
Click on this LINK
. Check out item #7.
China depends on imported oil. About 80% of oil is imported by sea and a few pipelines.
All this imported oil has to pass through the Indian Ocean
and that makes INDIA, China's #1 enemy
.
As you can see from this map, oil flowing to China has to go right around the Indian peninsula and through several narrow straits in Indonesia. The US Navy has controlled all these routes since World War Two . . . . . but so does India. They also have naval bases overseas designed to allow their navy to operate in the Indian Ocean.
India sees China as it's #1 threat after Pakistan. Since China is friendly with Pakistan and Bangla Desh, India now sees the entire alliance as an existential threat. If nuclear war breaks out this is where it will start. As a result, India has taken military steps to encircle China with its own alliances.
China has recognized this Indian threat since Mao's time. In 2013, they launched the
BELT AND ROAD INITIATIVE
to make it easier for them to import oil and goods without relying on the Indian Ocean. The BRI is a system of Chinese ports, naval bases, roads, railroads and pipelines traveling by land from Europe, through the Middle East, all the way to China. It essentially recreates what was called
The Silk Road
made popular by the Netflix series "
Marco Polo."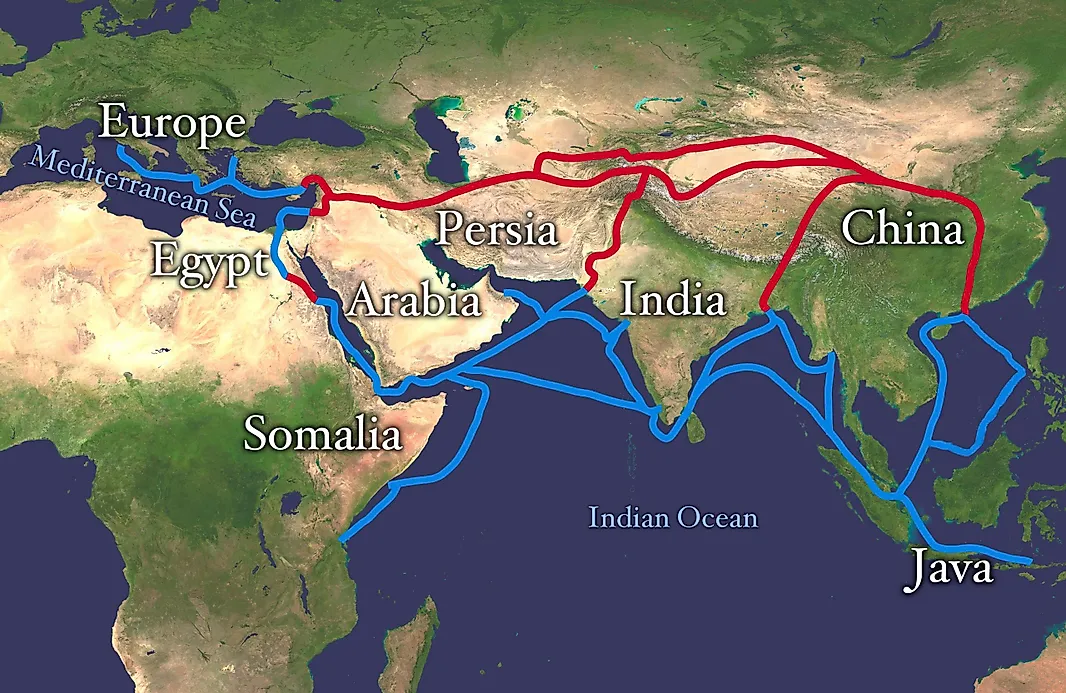 The Indian people have a much better grasp on all this than we Americans. I encourage you to read and study what's happening between India and China from India's perspective. The Indian people still value intellectualism and their news reports actually present valuable information unlike US media who think the Johnny Depp Trial is an important topic.
Each of these videos is roughly 15 minutes long. Watch one a day. Take some notes. Use them as a start for further research.